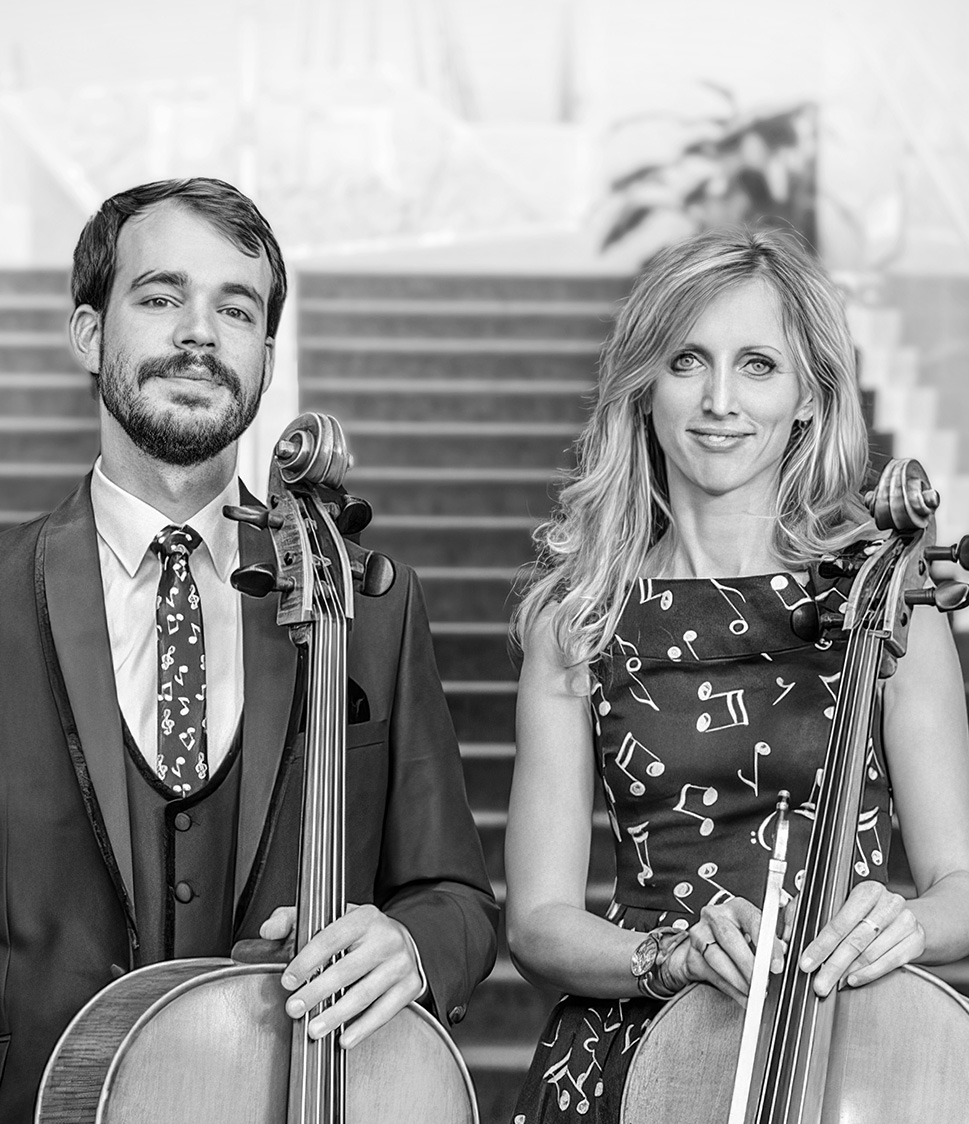 Cello Appassionato

8. 7., 17:00, The garden of the Albrecht House
Musical Gardens #2
Katarína Zajacová / cello
Branislav Bielik / cello
The cellists Katarína Zajacová and Branislav Bielik perform in the orchestra of the Slovak National Theatre Opera, but besides orchestral playing they are both intensively engaged in chamber playing in a variety of groupings. Their shared artistic enthusiasm inspired these two performers to establish the cello duo Cello Appassionato, where they devote themselves principally to performing the rich original literature for this combination. They will demonstrate the diversity and captivating sound of these works in concert in the Garden of the Albrecht House: Duet in G Major by Joseph Haydn, which this giant of musical classicism composed during his engagement in nearby Esterháza; Offenbach's Duet for Two Cellos; and works by less well-known masters including Divertimento by the Italian composer Giacobo Cervetto and Sonata for Two Cellos by the French Baroque composer Jean-Baptiste Barrière. The dramaturgy of the concert also includes an interesting surprise, in the form of works by two Slovak authors, members of the avantgarde generation. We will listen, then, to Suite in D Major by Ladislav Kupkovič from 1988, which he wrote as an emigrant from former Czechoslovakia, and also to Two Pieces for Two Cellos by Ilja Zeljenka from the late 1990s, which surprise one by their rich metro-rhythmic structure and original compositional language.
Program
Cervetto: Divertimento I
Haydn: Duett in G, Hob.XII:1
Kupkovič: Suite in D Major for two violoncelli
Barrière: Sonata for two violoncelli No. 10 in G Major
Zeljenka: Zwei Stücke für zwei Violoncelli 
Offenbach: Duett for two violoncelli No. 2, Op. 53
___
The concert is held within the Musical Gardens series.
Admission to the concert is free (until the space has full capacity).
We reserve the right to change the programme and performers.
Free entry
MOMENTS FROM PREVIOUS EDITIONS OF THE FESTIVAL CAN BE FOUND HERE:
Gallery