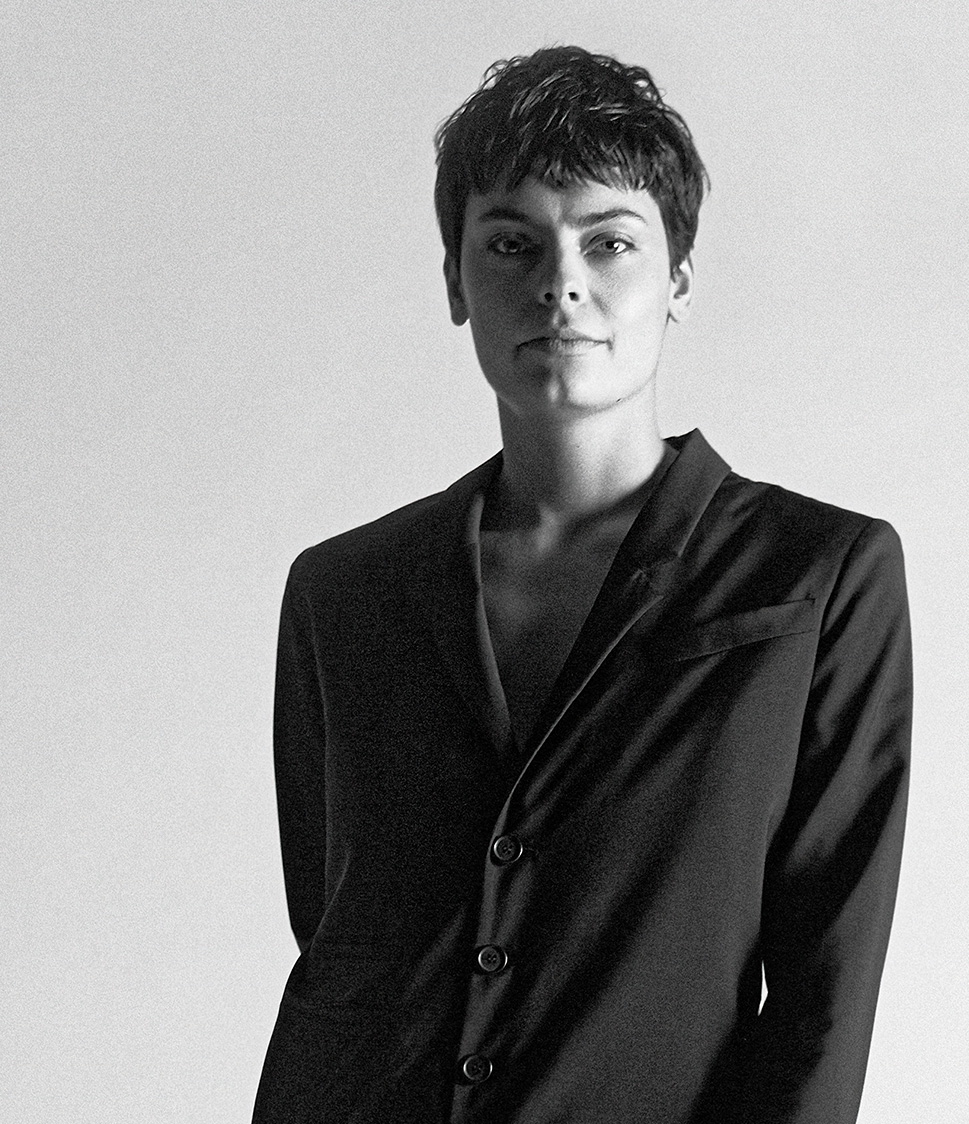 Emily D'Angelo

3. 8., 20:00, Slovak National Gallery
Emily D'Angelo / mezzo-soprano
Sophia Muñoz / piano
The Canadian mezzo-soprano Emily D'Angelo is one of the most striking phenomena in present-day vocal art. At the early age of 21, she made her debut in a production of Mozart's Marriage of Figaro at a festival in Spoleto, and in subsequent years she became established as one of the most interesting and most considerable operatic talents of her generation. She has sung in the Metropolitan Opera in New York, Teatro alla Scala in Milan, and in opera houses in London, Paris, Berlin, and Zurich, and she has made an impact at prestigious festivals and on major concert podia. Emily D'Angelo will perform for the first time in Bratislava, together with the American pianist Sophia Muñoz. The dramaturgy of the concert will focus on her debut album enargeia, which was released in 2021 by Deutsche Grammophone. Instead of the ornamentation and affectedness that frequently accompany debut recordings, D'Angelo has conceived her debut as a profound poetic testimony. Part of the repertoire on this album will be heard at a concert in the Viva Musica! festival, to be performed in the magnificent spaces of the newly reconstructed Slovak National Gallery. Music by the medieval intellectual and visionary Hildegard von Bingen and the contemporary American composers Missy Mazzoli and Sarah Kirkland Snider will be complemented with work by Arnold Schönberg, Aaron Copland, Cecilia Livingston, Florence Price, Rebecca Clarke, Fanny Mendelssohn, and Randy Newman. Apart from the stimulating and powerful poetic texts, the unifying element of this broadly conceived dramaturgy is a musical form of melancholia, a feeling of longing, sadness and even hopelessness, but also of humility and inner strength.
Programme
Hildegard of Bingen: O frondens virga (arr. Missy Mazzoli / Sophia Muñoz)
Schönberg: Erwartung (Vier Lieder, op. 2)
Schönberg: Schenk mir deinen goldenen Kamm (Vier Lieder, Op. 2) 
Mazzoli: Hello Lord (Vespers for a New Dark Age)
Mazzoli: You Are the Dust (Song From the Uproar)
Livingston: Penelope 
Newman: Avalon – Moving Day
Kirkland-Snider: Dead Friend (Penelope) 
Kirkland-Snider: Nausicaa (Penelope) 
Newman: Wandering Boy
* * * 
Copland: Why Do They Shut Me Out of Heaven? (Twelve Poems of Emily Dickinson)
Clarke: The Cloths of Heaven
Copland: The World Feels Dusty (Twelve Poems of Emily Dickinson) 
Clarke: Down By the Salley Gardens 
Copland: I've Heard an Organ Talk (Twelve Poems of Emily Dickinson) 
Price: Night  
Livingston: Moon 
Clarke: Wandrers Nachtlied 
Mendelssohn: Nachtwanderer (Sechs Lieder für eine Stimme mit Begleitung des Pianoforte, Op. 7)
Clarke: The Seal Man 
Schumann: Lorelei (Romanzen und Balladen, Op. 53)
___
We reserve the right to change the programme and performers.
Tickets
MOMENTS FROM PREVIOUS EDITIONS OF THE FESTIVAL CAN BE FOUND HERE:
Gallery