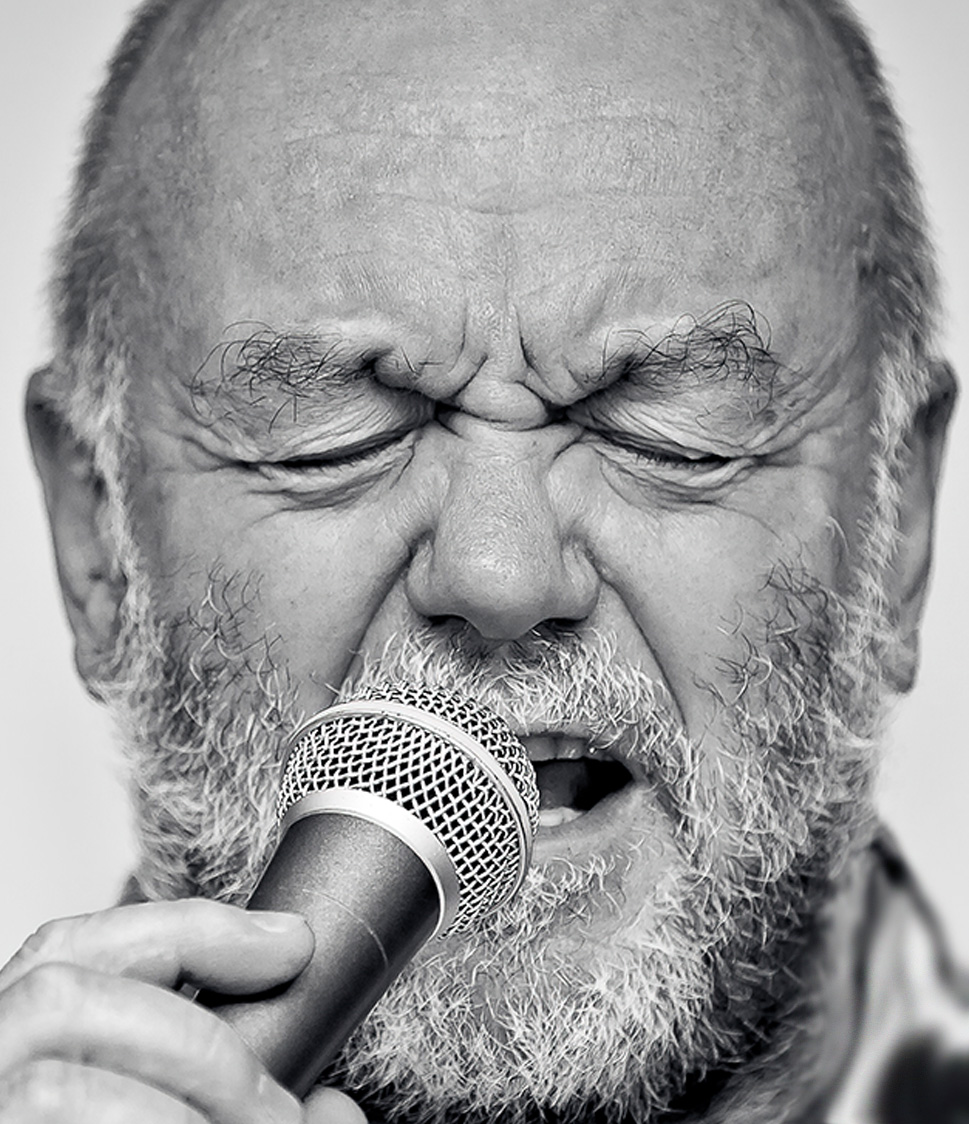 Peter Lipa
Symphony
28. 7., 20:00, Slovak Radio
Peter Lipa Band
Svetlana Rymarenko / vocals
Simona Hulejová / vocals
Samuel Hošek / vocals

Viva Musica! orchestra
Pavel Bogacz Jr. / concert master
Michaela Rózsa Růžičková / conductor
Singer, composer, dramaturge and organiser of Bratislava Jazz Days festival. Peter Lipa is the most distinguished figure on the Slovak jazz scene. His music comes from a combination of jazz and blues, and he uses the Slovak language in jazz music (the first singer in Slovakia to do so). He has created a personal vocal expression with emphasis on the text, whose rhythmic potential he transfers at the same time to a musical form. Peter Lipa in 2023 is celebrating a round 80 years. On this occasion we are preparing a birthday concert with accompaniment by the Viva Musica! orchestra conducted by Michaela Rózsa Růžičková, and with other guest musicians participating. "Thank you to Viva Musica! festival! Once again I'll be on a big stage, and behind me a forest of string and wind instruments. It isn't often such an opportunity is offered to us ordinary mortals from the far side of the musical globe. And all of my songs will be performed in new arrangements. I've got the shivers already. I cannot just hear that beauty, I must not forget that I have to sing it so that all the musicians will rejoice that we are together. And the essential is the audience. To sit in the auditorium and be part of that moment, when the sound rings out at its fullest, that is a unique experience. At such moments we who are in the scene have a chance to say something more to you about live music than the internet or telephone can. And we are using this chance," Peter Lipa declared. The concert will be held on July 28, 2023 at 20:00 in the Large Concert Studio of Slovak Radio.
___
Peter Lipa is a laureate of the Tatra banka Foundation Award.
We would like to inform the visitors that the concert will be recorded for television in cooperation with RTVS (Radio and Television of Slovakia).
We reserve the right to change the programme and performers.
Tickets
MOMENTS FROM PREVIOUS EDITIONS OF THE FESTIVAL CAN BE FOUND HERE:
Gallery