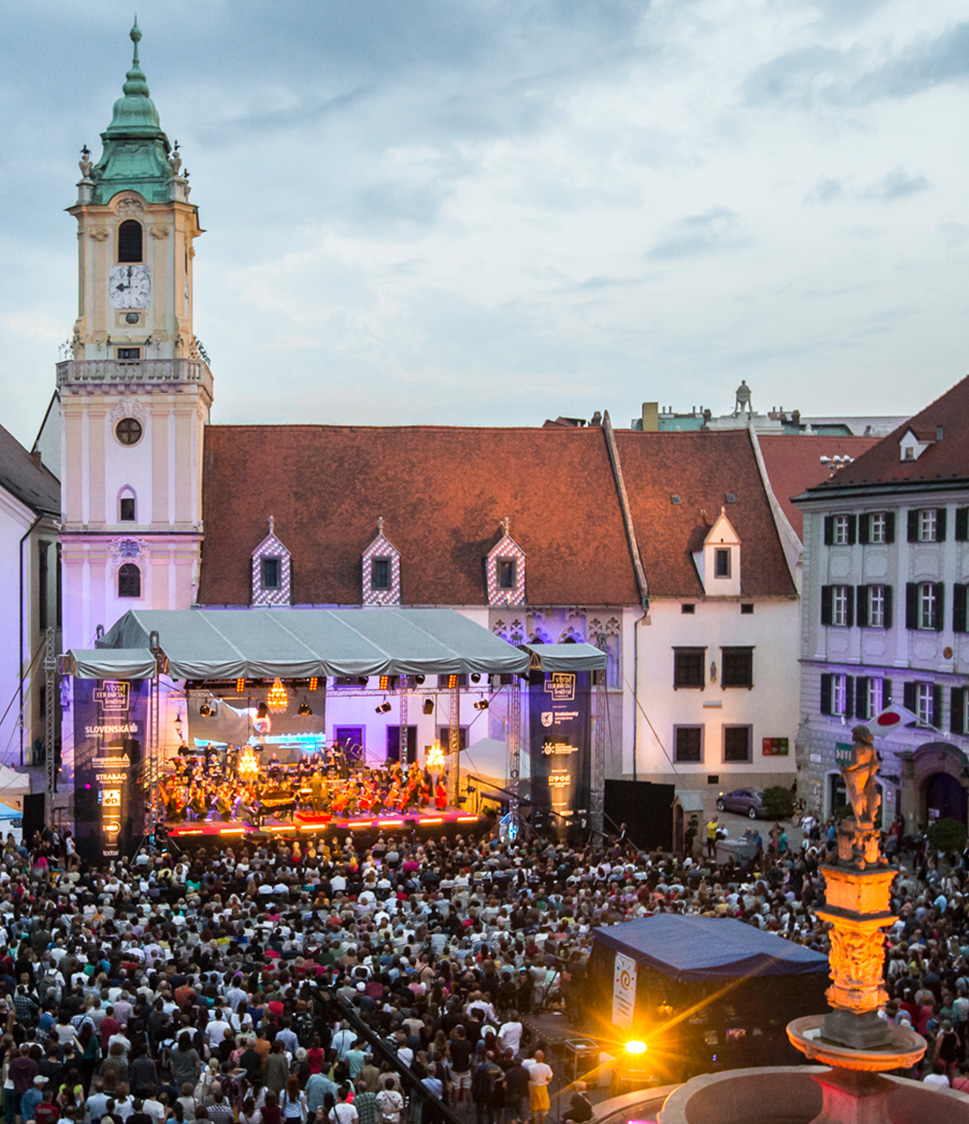 Viva Musica! festival

CLASSICAL MUSIC FOR EVERYONE
As the most important internationally recognised summer festival in Bratislava, Viva Musica! spans 18 years of tradition based on creative uniqueness and diverse curation, which is rooted in the local environment. Viva Musica! continues to maintain its international status with the view to present a musical experience that both communicates timeless values and responds to the latest socio-cultural developments.
Arts and culture are significant part of our life. They lead our society towards solidarity and contribute to welfare and wellbeing of individuals as well as community. Arts and culture can cultivate the society, help to stop the polarization and act as prevention of loneliness and isolation after the pandemics. We believe that arts and culture are not only a source of pleasure and entertainment, but also an inevitable part of our society. Our goal is to bring classical music to wide audiences.
Since 2005, Viva Musica! festival's audiences have experienced matchless concerts by such world-renowned names as Philip Glass, Michael Nyman, Kronos Quartet, John Malkovich, Víkingur Ólafsson, The King's Singers, Ensemble intercontemporain or the amazing Laurie Anderson.
A powerful dramaturgy, with the emphasis on classical music and all its hues and shades, once again dominates the current year's festival. The 19th annual Viva Musica! festival will be held from June 29 to August 17, 2023 at various places in Bratislava, and this year it will provide up to 15 concerts, including a series of chamber open-air concerts in Bratislava's gardens and parks - Music Gardens.
Since last year the Viva Musica! festival has been the holder of the international mark of quality EFFE Label, conferred by the European Festival Association for undertakings whose common features are a high artistic level, contribution to developing the local scene, and important international dimension. Thanks to the EFFE award, Viva Musica! festival became part of the European festival community with members such as BBC Proms, Edinburgh International Festival, Berliner Festspiele, Prague Spring, Ars Electronica Linz and others.
The festival is held under the auspices of the President of the Slovak Republic, Zuzana Čaputová, and of the Mayor of Bratislava, Matúš Vallo.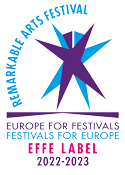 PROGRAM
MOMENTS FROM PREVIOUS EDITIONS OF THE FESTIVAL CAN BE FOUND HERE:
Gallery